Please mark your calendar for these upcoming opportunities…
Thursday, November 15 (6:45 – 9:45 p.m.) = Ramsey Smart Money Livestream (childcare provided)
This FREE event is for anyone who is serious about biblical stewardship. Are your finances out of control? Is the paycheck-to-paycheck life leaving you feeling panicked and insecure? Is debt keeping you from achieving your financial dreams? Smart Money will give you the momentum you need to kick-start your financial goals. In one exciting night, Dave Ramsey will be joined by best-selling author and retirement expert Chris Hogan to teach you the seven-step plan that has helped nearly 5 million people get out of debt, build wealth, and retire with dignity. You work too hard to have nothing to show for it. Taking control of your money is easier than you think, and we'll show you how! You'll walk away with confidence in yourself and in our plan, along with a renewed vision for your financial future.
Saturday, November 17 (9:00 – 10:30 a.m.) = Annual Fruit Plate Outreach
For this event, we will gather in our fellowship hall to put together plates of fruit for this annual outreach to shut-ins, unchurched family and friends, and others we can reach out to with the love of Christ. We would appreciate your help in putting together the fruit plates and/or delivering them to community members.
Sunday, November 18 (5:00 – 7:00 p.m.) = Thanksgiving Service & Supper at Grand Prairie Baptist Church (Auxvasse)
This is our annual joint Thanksgiving service and supper with Grand Prairie Baptist Church. Grand Prairie will be hosting this year, but Pastor Nick will be preaching the message. The worship service begins at 5:00, and supper will follow.
Tuesday, November 27 (7:00 – 8:00 p.m.) = Collegiate Ministry Meeting at Southside Baptist Church (Fulton)
Are you interested in reaching out to and serving college students in Fulton? If so, please make plans to join us. The purpose of this meeting is for us to get around the table and understand what each person is already doing, to find the gaps that we are missing and to begin the discussion on how to work together to effectively reach the campuses of Westminster College and William Woods University. 
Thursday, November 29 (7:00 – 8:00 p.m.) = Are You Called into Ministry?
Have you ever thought God might be calling you into the ministry or missions? What if you sense a desire to be a worship leader or serve in children or youth ministry? Or, maybe you know you are called to preach but need some help refining that calling. If so, Preston Thompson (the Director of Missions for Grand Crossings Baptist Association) invites you to come to this introductory meeting for a new training ground that is being developed specifically for churches in our area.
Saturday, December 1 (6:00 – 8:00 p.m.) = Missions Pie & Cake Auction
Ladies and gentlemen, it is time to show off your best baking skills for a great cause. In our fellowship hall, we will have a pie and cake auction in order to raise support for those going on mission trips in 2019. We have missionaries going on trips to Guatemala, North Dakota, and Central Asia next summer. Here is what is required: 1) make your best 1 or 2 pies or cakes for the auction. 2) Invite your friends and family to come to the auction. Remember, this is a fundraiser and will be a fun time of fellowship for everyone. If you have any questions please contact Preston Thompson at 573-826-9584 or grandcrossings@gmail.com.
Sunday, December 2 (12:00 – 1:30 p.m.) = Seniors' Christmas Dinner
Our senior adults are invited to join us for a Christmas lunch and gift exchange.
Sunday, December 2 (2:00 – 2:45 p.m.) = Monthly Ministry at Fulton Nursing & Rehab
This takes place the first Sunday of each month. Anyone is welcome to join us as we sing hymns with the residents, and Pastor Nick preaches a short message.
Thursday, December 4 (7:00 – 8:00 p.m.) = Disaster Relief Ministry Meeting
Preston Thompson is calling all trained volunteers from Grand Crossings Baptist Association and everyone else interested in being a part of Disaster Relief to join us for this meeting. We are seeking to get more organized on how we can go out on deployment as an associational team and will also talk about the upcoming trainings.
Saturday, December 8 (9:00 – 11:00 a.m.) = Candy-Making Saturday
Join us for this family-fun event of fellowship and candy preparation for the Christmas season.
*NOTE: Unless otherwise stated, all events will take place at our church facilities.
As always, you are invited to join us every Sunday and Wednesday. Hope to see you soon!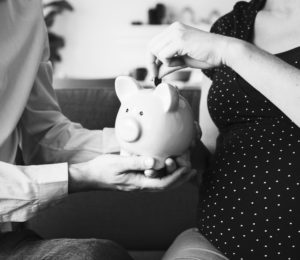 Social Share