Although it's usually referred to as our Valentine's Dinner because of the time of year we usually have it, this banquet is not just for couples. All adults are welcome to attend our Annual Winter Banquet for some great food and fellowship. This year's banquet was scheduled for this Saturday, February 21 at 5:30 p.m. Due to inclement weather, however, the banquet has been postponed until Spring.
We will now have the banquet Saturday, April 18 at 5:30 p.m.
If you are interested in attending, please RSVP by calling (573-642-2556) or emailing (info@myrichland.org) the church by Wednesday, April 14. Those who are interested in attending but need help with transportation can let us know, as we will have a couple drivers picking up those unable to drive themselves.
We hope you can join us!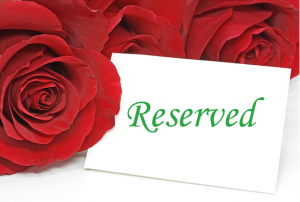 Social Share