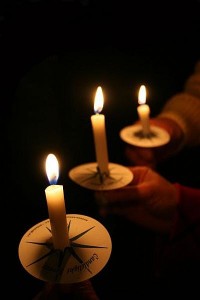 Our annual candlelight service will be at 5:00 p.m. this coming Sunday, December 19. We hope you, your family, and your friends can join us for this inspirational time of worship. One of the highlights of the year for many people, this short candlelight service is a great time of worship through song, prayer, the reading of the Christmas story, and a short message.
All are welcome. Join us as we celebrate the Messiah's birth and look forward to His second coming!
As always, we also invite you to join us on Sunday mornings for family groups (9:30 – 10:30) and our worship celebration (10:40 – 11:45). To see our regular schedule, click HERE. Please let us know if you have any questions or prayer requests.
Social Share