Will you gather with us Sunday evening at 6:00 for a joint community worship service and supper? As we meet here for worship at 6:00, we will be joined by Rising Sun Baptist Church and Grand Prairie Baptist Church, and if you don't have a church family, you are invited to join us, too.
The worship service will be followed by a sweet time of fellowship with delicious food in our fellowship hall. Spread the word.
As always, please remember to join us for family groups (9:30 a.m.) and our morning worship celebration (10:40), too. We hope to see you Sunday!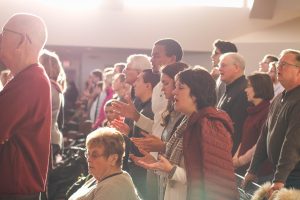 Social Share