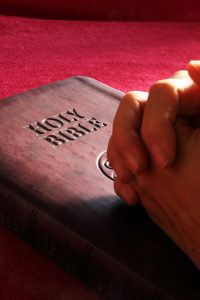 Is there a more applicable and important question than, "What are your meaning and purpose?" Finding Meaning –  our Sunday morning sermon series through the book of Ecclesiastes – continues tomorrow. Considering the futility of temporary things, Ecclesiastes has a lot to teach us and applies to each of our lives. Please join us!
Also, tomorrow is Youth Sunday, so our Richland youth will be serving in additional ways during our time of worship, including singing, praying and sharing a testimony.
As always, we have family groups each Sunday at 9:30 and worship at 10:40. We hope you'll join us on Sundays and Wednesdays!
Here is the anticipated 5-week schedule of the remaining messages in our Finding Meaning series:
April 29: "Futility of Religion" (Ecclesiastes 5)
May 6: "Futility of Money" (Ecclesiastes 5-6)
May 13: "Futility of Wisdom" (Ecclesiastes 7-8)
May 20: "Futility of Death & Foolishness" (Ecclesiastes 9-10)
May 27: "Futility of Life" (Ecclesiastes 11-12)
If you have any questions, please contact us. As always, you can listen to our messages online by clicking HERE or by downloading the free MyRichland app.
Social Share