A new class for joining Richland Baptist Church (or just learning more about Jesus and the church) will begin Sunday, May 1, at 9:30 a.m.
Membership Matters is our membership orientation class for learning about the church and why church membership is so important. This class is what we require for one to be baptized and/or to join the church.
Taking place during our family groups (aka Sunday School) hour, this class will last for six weeks (as often as scheduled and needed), after which time we hope you will plug into one of our weekly family groups.
The topics covered in this 6-week class are:
May 1 – Session 1: What do we believe?
May 8 – Session 2: What is our church covenant?
May 15 – Session 3: Why join a church?
May 22 – Session 4: What is the history of the church?
May 29 – Session 5: What does it mean to live on mission?
June 5 – Session 6: How can we do life together?
This class is great for anyone who wants to learn more about Richland Baptist Church, what we believe, how to get involved, etc. Whether you are considering membership or not, you are welcome to join us.
Nursery and children's family groups are provided for children of all ages.
If you have any questions and/or want more information, please contact us. For our regular weekly schedule, please click HERE.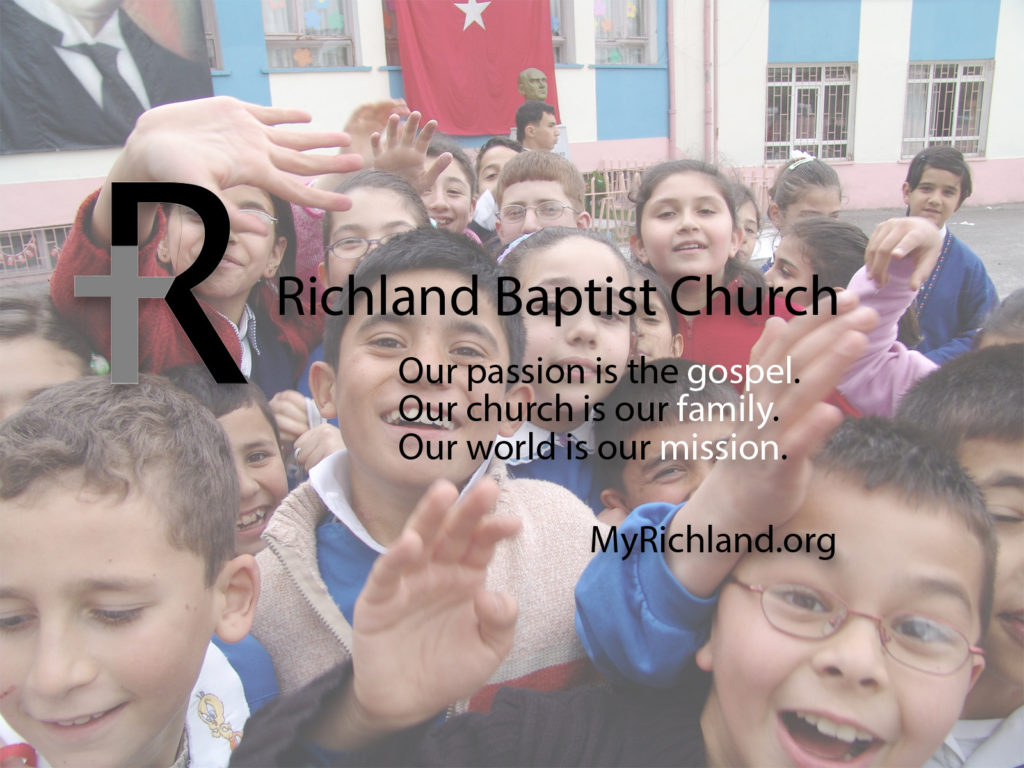 Social Share