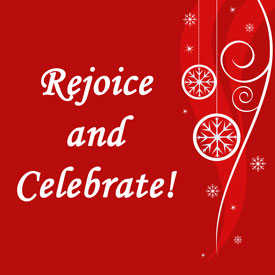 "For a child will be born for us, a son will be given to us, and the government will be on His shoulders. He will be named Wonderful Counselor, Mighty God, Eternal Father, Prince of Peace" (Isaiah 9:6). It happened just as God predicted through His prophets. Jesus Christ was born! Merry Christmas!
Because of the Christmas holiday, we will have no services this evening or next Wednesday (December 30). We hope you'll join us Sunday morning for Family Groups (9:30) and worship (10:40), though.
Our regular weekly schedule resumes after the New Year. Please contact us with any questions or prayer requests. God bless you and yours this Advent season!
Social Share