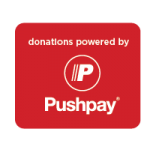 We are often asked the question, "Is there a way to give to the church online when I'm out of town for a couple weeks?" Thankfully, we can finally answer yes to that question.
Sometimes the question comes from church members on vacation, from those who attend but forgot their offering at home, or even from visitors who contact us later via our website.
If online giving is something you are interested in, you can click below to make a one-time gift, set up recurring donations, and/or give towards a special offering. Please realize, too, that our giving platform – Pushpay – is PCI compliant and works closely with auditors to ensure our security standards exceed compliance standards. Giving here is as secure as making a deposit in your personal bank account.
If you have any questions, please don't hesitate to contact us. Thank you for your generous giving as you seek to live out your saving faith in Jesus Christ!
Social Share