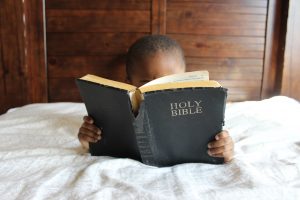 Psalm 119:9 says that the way a person can keep his/her way pure is by keeping God's Word. A person can't keep what a person doesn't know, though. For that reason, we would like to challenge you to spend daily time in the Word of God in 2018 (and beyond).
Prioritize time each day to read your Bible, and ask God to speak to you through His Word. If you have questions about something you are reading, write those questions down. We can discuss those in our Family Groups, with the pastor and/or with other church family members. For your convenience, in the last bulletin each month, we place a Bible reading plan that will take you through the entire Bible in one year. Additional plans are available in the church foyer and can also be found for free by clicking HERE.
Please contact us if you have any questions. Let's grow together in God's Word!
Social Share