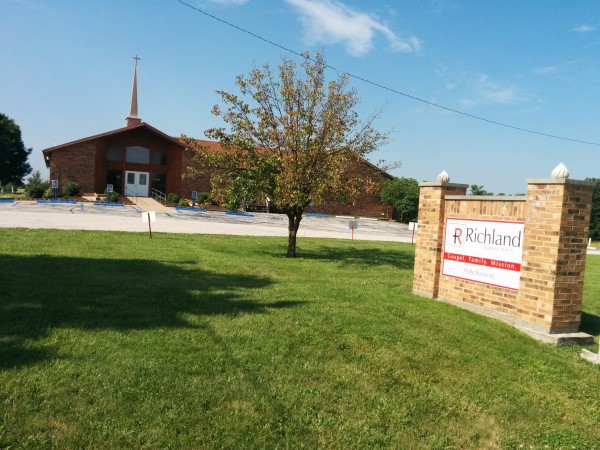 Richland Baptist Church was started June 20, 1840. What an exciting time to celebrate 175 years as a church family!
Ultimately, though, our 175th anniversary is not why we are celebrating this weekend. Rather, we are celebrating because of the grace and mercy of our Lord Jesus Christ. Our anniversary is something for which we are thankful. We are grateful for and proud of those who came before us and endured the ups and downs to keep Richland together for the sake of the gospel. Like every church family, we are not perfect. We are sinners who daily need our Savior. We are dependent on the Lord as much today as we have ever been.
Richland has endured the Civil War, has pushed through the horrific sin of human slavery, has battled disunity and division, and has had its share of other struggles. Still, here we are after 175 years. Praise the Lord!
Our passion is the gospel. Our church is our family. Our world is our mission. By the grace of God and through the work of His Spirit in our church, we exist to love Him and love others. We have been fortunate to have started five other gospel-centered churches and pray the Lord will use us to start many more – to be used of Him for the advancement of the gospel to the nations.
As you celebrate our 175th anniversary, be thankful for Richland. More importantly, though, seek the Lord Jesus with all your heart and pray for His work in your life and in the life of the church. May He be honored, and may His church be faithful, humble, united and courageous.  After all, everything good we do as His followers and as His church family is because of Him. Be reconciled to God. Be reconciled to one another!
—Nick Drake, Pastor
Family & Community Celebration – Schedule of Events
Saturday, June 20 (4-8 p.m.)
*Barbecue              *Games              *Snow Cones & Popcorn
*Moon Bounce     *Dunk Tank       *Pictures & Videos
*Special Music      *Fellowship        *Memories
Supper will be served at 5:30. Please bring a covered dish to share.
Sunday, June 21 (9:30-11:45 a.m.)
9:30 a.m. – Family Groups for all ages
10:40 a.m. – Worship
*Including special music and former pastor David Church bringing the message.
For more information or for directions, visit us online or call 573-642-2556.