On Sunday morning, Pastor Nick will begin a new sermon series about applying our 2020 Vision to our daily lives.
Our passion is the gospel. Our church is our family. Our world is our mission.
Gospel. Family. Mission. What does this vision/purpose mean for our daily lives? Simply put, this means we are Christian disciples who make Christian disciple-makers.
Over the next few weeks, Nick wants to challenge you to consider, "Who's your one?" For whom are you praying and seeking to bring to Jesus?
With the help of some great media and technology resources from the North American Mission Board, several churches have had "Who's Your One?" movements to help their members strive to live on mission.
Here are the messages Nick plans on sharing over the next five weeks to get you praying and living on mission:
"Following Is Fishing" (Matthew 4:18-22)
"Believing Is Receiving" (Luke 5:17-26)
"Caring Is Calling" (John 1:45-49)
"Hell Is Real" (Luke 16:19-31)
"Life Is Good" (John 1:40-42)
Will you consider whether or not you have at least one person for whose salvation you are praying and in whose life you will invest?
Please join us Sunday as we encourage and walk alongside one another in this discipleship journey. As always, we invite you to join us for Family Groups (9:30 – 10:30), followed by worship (10:40 – 11:45). For our full weekly schedule, click HERE.
If you have any questions or prayer requests, please let us know. Hope to see you Wednesday and Sunday!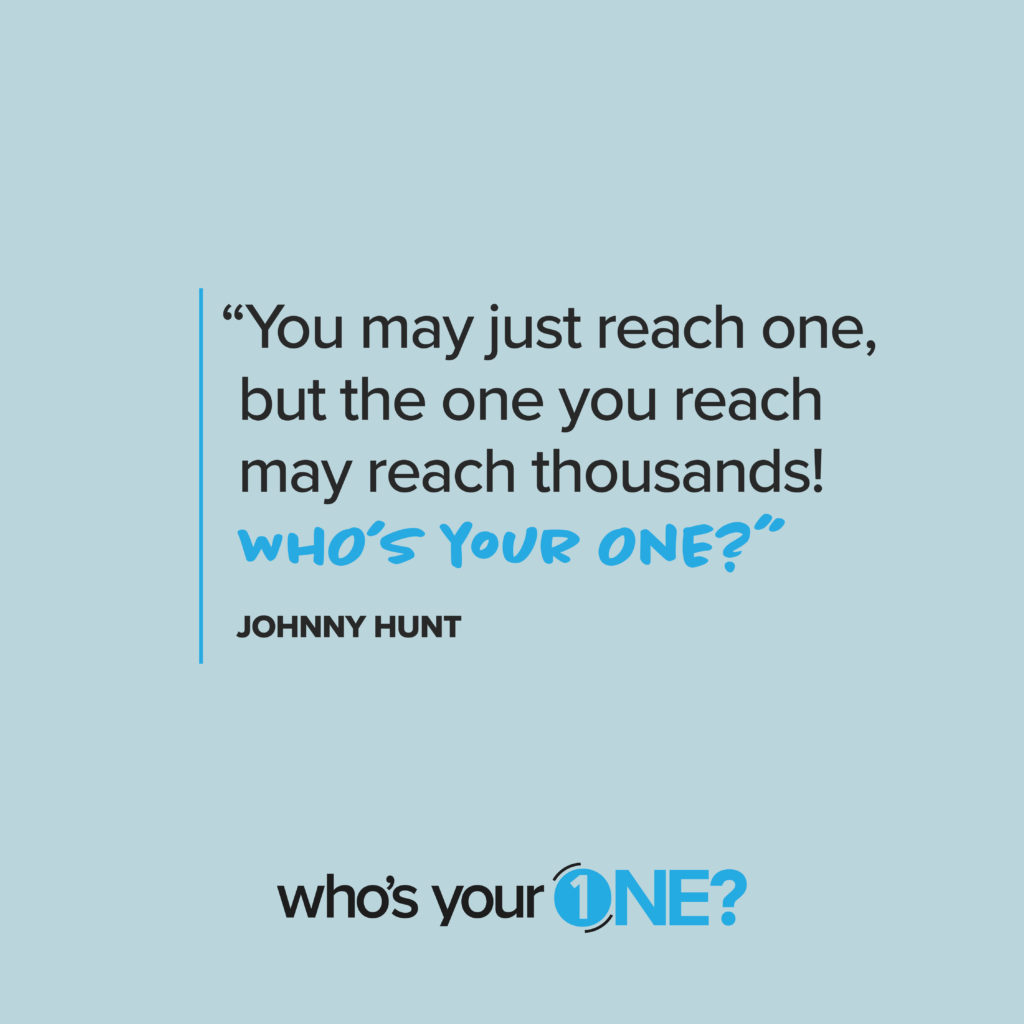 Social Share