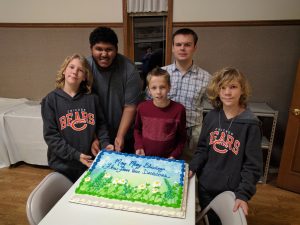 During our annual New Life Celebration Sunday evening, five of those in our Richland family who were baptized in 2016 shared their testimonies of how God led them to Himself, how He has changed them, and how He continues to work in their lives. It was an exciting time of worship, followed by a great fellowship reception with cake and ice cream.
During our morning worship service, two long-time members of Richland shared their testimonies of God at work in their lives. Elaine Wilson shared of the influence family had on her church life and her relationship with the Lord, and Sherri Anderton shared about how she came to saving faith in Christ and how that has impacted her life since then.
To listen to Elaine Wilson's testimony, click HERE. To listen to Sherri Anderton's testimony, click HERE. Also, if you want to watch the videos from the 2016 baptismal testimonies, please click HERE and HERE.
Social Share